Here we have listed some of the best laptops under 1 Lakh from  [Rs. 80000 to 1 Lakh] in India, it includes the Gaming Laptop, Students, and Office use like Graphics Designer, Multimedia, Programming, etc. We go through all the major brands like Lenovo, Dell, HP, Asus, MSI, Acer, Avita, etc. and listed this post you can select any of the below models for best results.
Also Read:
Click Here for Whatsapp with us for more laptop Suggestions
DELL Inspiron 5593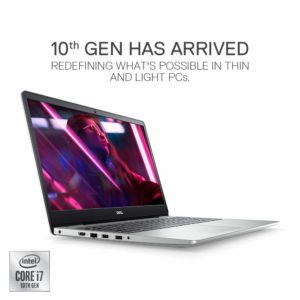 Dell Inspiron 5593 has Intel Core i7 Processor of the latest 10th Generation. It has both the SSD and Hard Disk for Storage which makes the laptop faster. The 8 GB DDR4 RAM increases the performance of this laptop. It comes with the standard display size of 15.6″ with FHD.
It has 4 GB Graphics which can help to play ultra HD games and useful for graphics designers and Multimedia students.
Amazon Buy @ Rs. 98,900/-
PROCESSOR  – Intel Core i7
PROCESSOR GENERATION –  10th 
PROCESSOR SPEED (GHz) – up to
STORAGE – 512 GB SSD + 1 TB Hard Disk
RAM – 8 GB DDR4
DISPLAY SIZE (in Inches) – 15.6″
OS (OPERATING SYSTEM)  –  Windows 10
GRAPHICS –  4 GB
BATTERY BACKUP (IN HOURS) –  up to 6
See More Specification
This Dell Inspiron 5593 is one of the best Laptops under Rs 100000.  
This Notebook has the following Specifications: 
* This Laptop comes with Intel Core i7 Processor. 
* This laptop comes with 8 GB DDR4 RAM. 
* 512 GB SSD + 1 TB Hard Disk is given for Storage. 
* It has a LED Display of 15.6" inch 
* It has s decent Battery capacity up to 6 Hours. 
* Windows 10 is pre-Loaded in this Dell Model.  



NOTE:
* 4 GB Graphics
* Best Dell Laptop under 1 Lakh
* Best SSD Laptop
Lenovo Legion Y540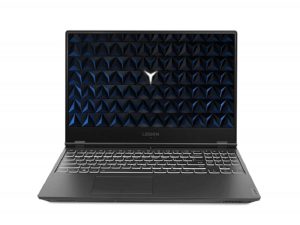 Amazon Buy @ Rs.1,03,900/-
PROCESSOR  – Intel Core i7
PROCESSOR GENERATION –  9th 
PROCESSOR SPEED (GHz) – up to 4.5 GHz
STORAGE – 256 GB SSD + 1 TB Hard Disk
RAM – 16 GB DDR4
DISPLAY SIZE (in Inches) – 15.6″
OS (OPERATING SYSTEM)  –  Windows 10
GRAPHICS –  6 GB
BATTERY BACKUP (IN HOURS) –  up to 3
See More Specification
This Lenovo Legion Y540 is one of the best gaming Laptops under 1 Lakh.  
This Gaming Notebook has the following Specifications: 
* This Laptop comes with Intel Core i7 Processor. 
* This laptop comes with 16 GB DDR4 RAM. 
* 256 GB SSD + 1 TB Hard Disk is given for Storage. 
* It has a LED Display of 15.6" inch 
* It has s decent Battery capacity up to 3 Hours. 
* Windows 10 is pre-Loaded in this Lenovo Model.  



NOTE 
* Laptop with 6 GB Graphics card 
* Best Lenovo Laptop


MSI Gaming GL65 9SCK-009IN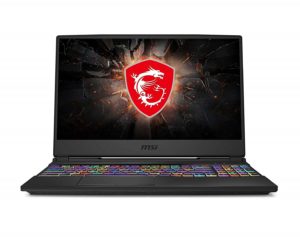 Amazon Buy @ Rs. 89,900/-
PROCESSOR  – Intel Core i7
PROCESSOR GENERATION –  9th 
PROCESSOR SPEED (GHz) – up to 4.5 GHz
STORAGE – 512 GB SSD 
RAM – 8 GB DDR4
DISPLAY SIZE (in Inches) – 15.6″
OS (OPERATING SYSTEM)  –  Windows 10
GRAPHICS –  4 GB
BATTERY BACKUP (IN HOURS) –  up to 3-4
See More Specification
This MSI is one of the best Laptops under Rs one Lakh  
This Gaming Notebook has the following Specifications: 
* This Laptop comes with Intel Core i7 Processor. 
* This laptop comes with 8 GB DDR4 RAM. 
* 512 GB SSD  is given for Storage. 
* It has a LED Display of 15.6" inch 
* It has s decent Battery capacity up to 3-4 Hours. 
* Windows 10 is pre-Loaded in this MSI Model.  



NOTE 
* Best gaming Laptop
the best laptop under 1 lakh | April 2020 | May 2020 | June 2020
Tag:
Best hp Gaming Laptop under one lakh

Best hp Laptop under one lakh

Best dell Gaming Laptop under one lakh

Best Dell Laptop under one lakh

Best Acer Gaming Laptop under one lakh

Best Acer Laptop under one lakh

Best Asus Gaming Laptop under one lakh

Best Asus Laptop under one lakh

Best MSI Gaming Laptop under one lakh

Best MSI Laptop under one lakh

Best Lenovo Gaming Laptop under one lakh

Best Lenovo Laptop under one lakh

Best Gaming Laptop under one lakh July 2020 | June 2020

Best Laptop under one lakh June 2020 July 2020