Novels are friction, long stories, which can take us to the new world, even in the modern world books are played and vital roles. here we have listed some interested and best Hindi novels books, you can buy and enjoy it very sure.
Karm Bhumi
(Hindi)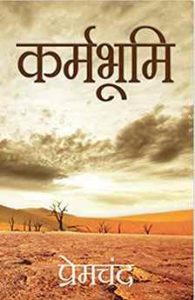 Author – Munshi Premchand
STORY ABOUT :
Karmabhoomi is set in the Uttar Pradesh of the 1930s. 
By the beginning of the 20th century, 
Islam and Hinduism had coexisted in India for over a thousand years. 
Barring the occasional outbursts of violence, 
the two religious communities had lived together peacefully and 
shared strong social bonds except marriage. 
English education, however, drove a wedge between the communities.
See the sample story click here
===============================
Rahasya
(Hindi)
Author – Rhonda Byrne
STORY ABOUT :
इस पुस्तक में एक ऐसा रहस्य बताया गया है, 
जो सुख, संपत्ति, शोहरत यानी आपकी हर मनचाही चीज़ की गारंटी देता है। 
यह दुनिया का सबसे अनमोल रहस्य आखि़ार क्या है? यह जानना महत्वपूर्ण है, 
क्योंकि इस पर अमल करने से आपकी जि़ंदगी बदल सकती है।
See sample story by click here
================================
Sharat Chandra ten Novels set
Author – Sharat Chandra
Set of 10 famous novels by Sarat Chandra - 
Path ke Davedar, Chandranath, Manjhali Didi, 
Grahdah, Vipradas, Dutta, Brahamin ki Beti, 
Shesh Parichay, Parineeta and Biraj Bahu.
best Hindi novels