BSNL is one of the largest and Best Broadband provides all over the India. BSNL Broadband Plans are provides high speed internet. BSNL provides Limited as well as Unlimited Broadband Plans in a reasonable prices.
BSNL provides free Landline connection with some Broadband connection along with unlimited free calls. BSNL Broadband unlimited Plans are available for both Home and Business user as per the areas (Rural or Urban)
Here are some Unlimited Broadband Plans Below: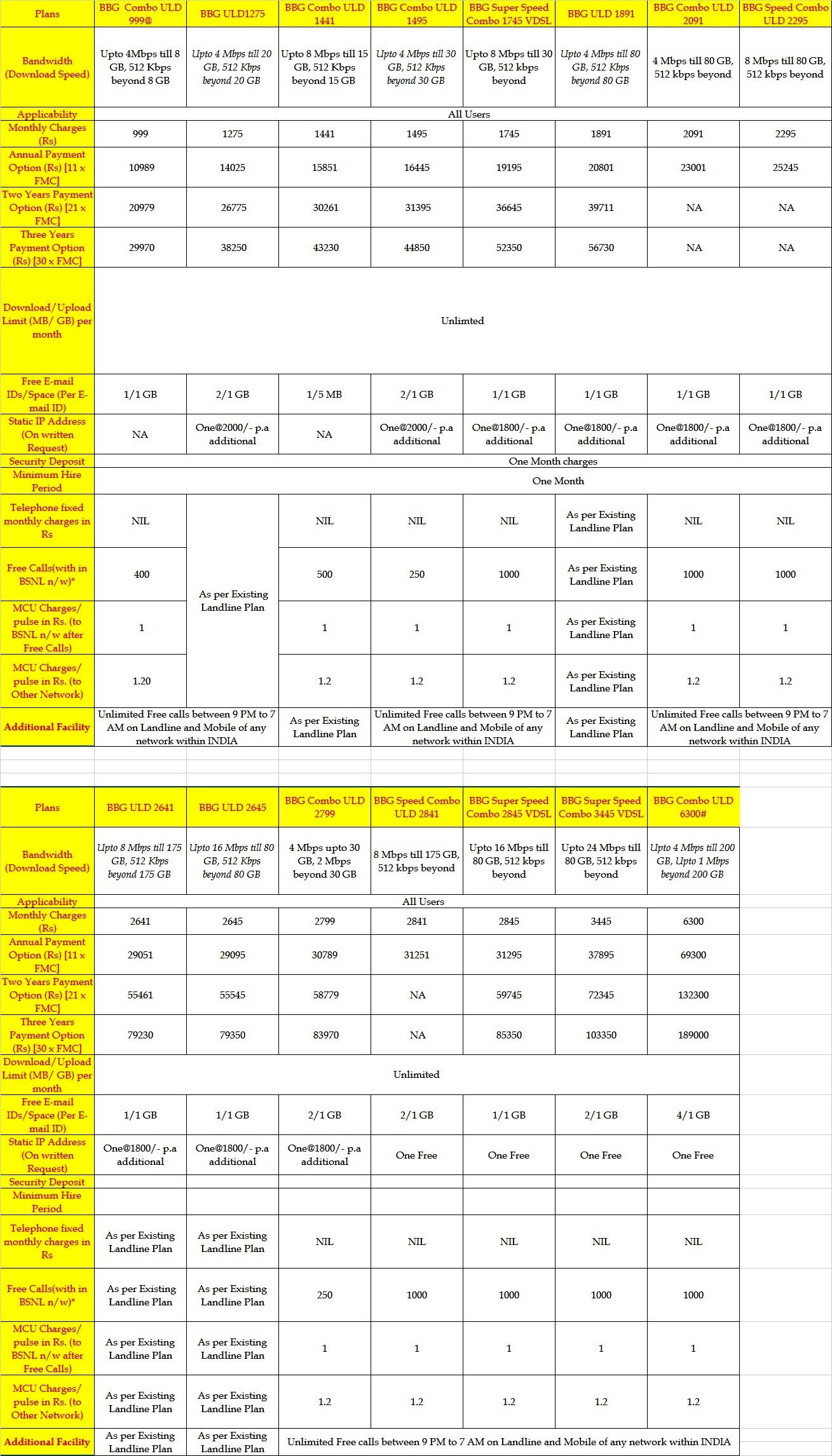 The above BSNL Broadband Plans are BBG Combo 999, BBG ULD 1275, BBG Combo 1441, BBG Combo ULD 1495, BBG Super Speed Combo 1745  VDSL, BBG Combo ULD 1891, BBG Combo ULD 2091, BBG Combo ULD 2295, BBG Combo ULD 2641, BBG Combo ULD 2645, BBG Combo ULD 2799, BBG Speed Combo ULD 2841, BBG Super Speed Combo 2845 VDSL, BBG Super Speed Combo 3445 VDSL, BBG Combo ULD 6300.
The Speed of the above BSNL BB Plans are 4 Mbps to 24Mpbs which may be vary, the price of the BB Plans may vary +10/-10 from circle to circle.
BSNL Broadband Plans