DNS Server is not responding [Error] is a most common error in the Windows PC. Are you not able to connect your and found this error, don't worry here you will find the easiest way to solve this DNS Server is not responding error.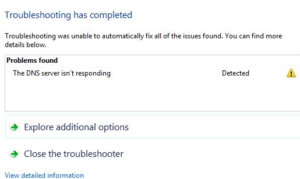 Method 1: Change DNS Address 
Step 1: 
Right Click on the Internet Icon in the Task Bar
Click on "Open Network and Sharing Center
Step 2: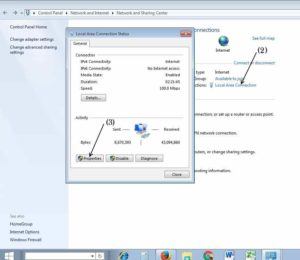 Click on the Network you want to change DNS (Arrow 2 in above Fig.), in this diagram Local Area Connection is the Connected network so I click on Local Area Network.
Next a dialog box will open, then you can to see properties (arrow (3)) click on it as i did.
Step 3: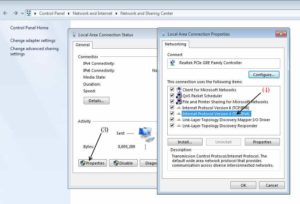 After you click in the properties, you will see other dialog box double click on (internet protocol version 4 (tcp/ipv4))
Step 4: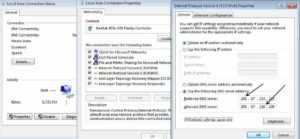 Fill the following DNS address as like the above diagram

Preferred DNS Server :

208.67.222.222

Alternate DNS Server :

208.67.220.220

after enter the address tick the validate the setting upon exit, which is below the alternate DNS Server.
Then click ok  and exit and Restart your PC
Your DNS problem is solved, thats it.
Also Read

[ Unidentified Network error in BSNL Broadband and some other Broadband (Solved)]
Method 2: Using Command Prompt (CMD)
Step 1:
Open CMD prompt (Win + R) to open Run
Type CMD in Run
Step 2:
Type the below command one by one

ipconfig /all
ipconfig /flushdns

then type and enter the below commands
exit and restart you pc
DNS Server is not responding