Top bloggers in India
1. Amit Agarwal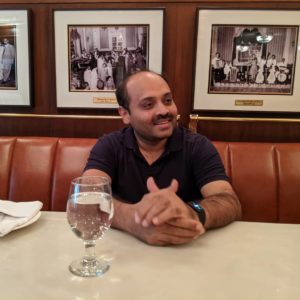 Amit Agarwal is India's First Professional and successful blogger started blogging from 2004. He was a former IITian, he worked for a USA based firm before started his blog called Labnol.
Amit is basically from Agra and he had a passion for technology, so after completing his schooling he opted for Computer science at IIT Roorkee.
In a few months, he started earning in 7 digit INR per month.
Labnol.org – 16,494
CtrlQ – 44,812
Labnol.org – 4,292
CtrlQ – 9,932
Earning per Month: $ 55,000 [Approx.]
2. Harsh Agarwal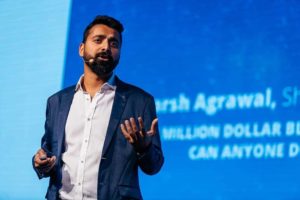 Harsh Agarwal started blogging from 2009, many bloggers are inspired Harsh. He is Engineer by qualification and full-time bloggers by is a profession.
His blog ShoutMeLoud is launched in 2009, this blogs mainly covers how to earn money online, affiliate marketing, hosting review, etc.
If you purely want to know about how to blog and earning money, then visit ShoutMeLoud you will get lots of information regarding this.
Name: Harsh Agarwal
Blog: ShoutMeLoud.com
Location: New Delhi
Alexa Rank [worldwide]
Earning per Month: $ 45,000 [Approx.]
3. Shradha Sharma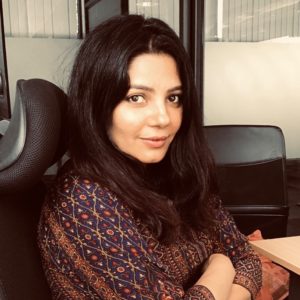 Shradha Sharma is the founder and Editor in chief of YourStory.com. she is the top women blogger in India started her blog in 2008 as YourStory.in. Before started blogging she works in CNBC TV18 and a brand adviser at Times of India.
YourStory hits 1 million views per month and revenue over $30,000/month (approx.)
Her blog deals with business guidelines, success stories, and startup ideas. More than 60k+ success stories about the entrepreneurs are available now in her blog.
Blogger Name: Shradha Sharma
Blog: YourStory.com
Location: Patna, Bihar
Alexa Rank [worldwide]
Earning per Month: $ 30,000 [Approx.]
4. Arun Prabhudesai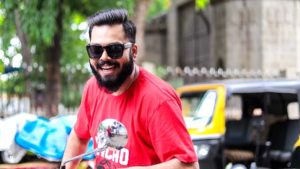 Arun is an IT Professional and internet geek started Trak.in in 2007, his blog is about Technology, Telecom, mobile, gadget, and the Internet. He also becomes a successful YouTuber and runs both his blog and channel in the name Trak.in
He is and civil engineer by education and a successful IT professional since 1996.
Blogger Name: Arun Prabhudesai
Blog: YourStory.com
Location: Pune, Maharastra
Alexa Rank [worldwide]
Earning per Month: $ 20,000 [Approx.]
5. Varun Krishnan
Varun started FoneArena in the year of 2005, it is one of the oldest Indian blogs and very popular mobile and gadget blog. He writes about the latest updates on mobiles, gadgets, and many more related to mobile phones. He is one of the top mobile and gadgets bloggers in India
Blogger Name: Varun Krishnan
Blog: FoneArena.com
Location: Chennai, Tamil Nadu
Alexa Rank [worldwide]
Earning per Month: $ 25,000 [Approx.]
6. Srinivas Tamada [9lessons.info]
7. Jaspal Singh [Savedelete]
8. Pradeep Kumar [HellBoundBloggers]
9. Raju PP [techpp]
10. Abhijeet Mukherjee [GuidingTech]
11. Ashish Sinha [ NextBigWhat]
12. Amit Bhawani
13. Nandini Shenoy [PinkVilla]
14. Jignesh Padhiyar [iGeekBlog]
15. Assem Kishore [ OnlineTechTips]
16. Pardeep Goyal [CashOverFlow]
17. Manish Chauhan [JagoInvestor]
18. Imran Uddin [AllTechBuzz]
19. Anil Agarwal [BloggerPassion]
20. Dassana [VegRecipesofIndia]
21. Malini Agarwal [MissMalini]
22. Anand Khanse [TheWindowsClub]
23. Akshay Hallur [BloggingX]
24. Deepak Kanakaraju [DigitalDeepak]
25. Kulwant Nagi [BloggingCage]