TNEB Online Payment [Tamil Nadu Online Electricity Bill Online Payment] – using is website/web portal we can easily pay Tamil Electricity EB Payment, Benefits of Pay Online:
No need to wait in the long queue
Make Payment on time
24 Hours payment facility
Easy Steps for TN EB Online Payment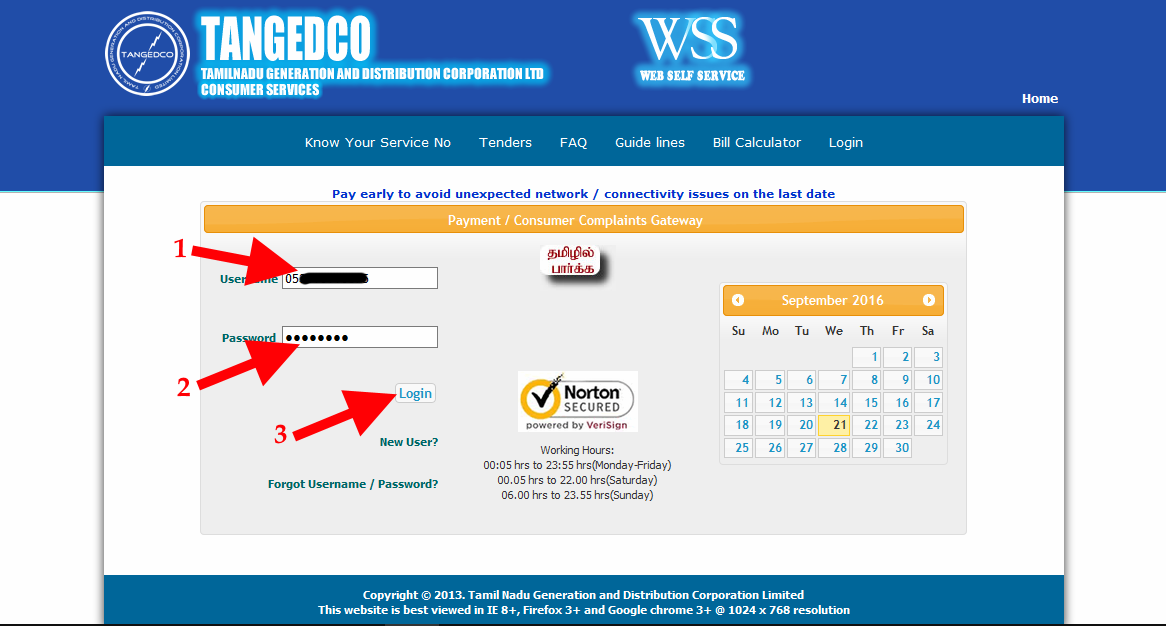 Enter your USERNAME and PASSWORD and click login
[Note: USERNAME will be user Consumer no. along with region code, and password as u create as registered.]

Read: How to Register with TNEB Bill Payment Online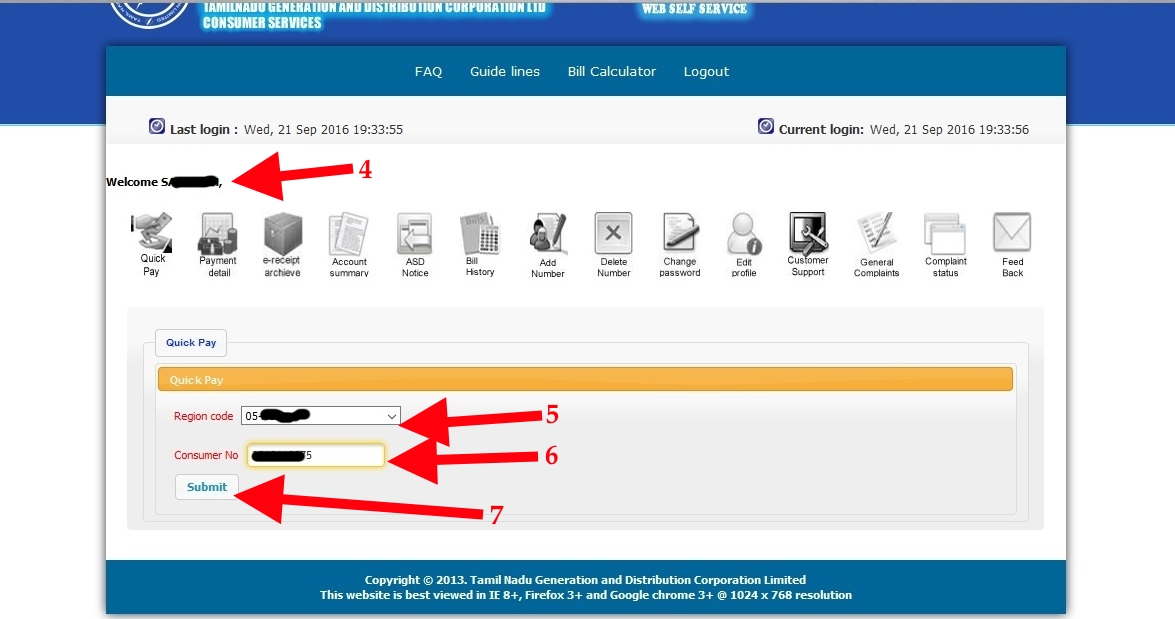 Check your Name at TNEB (see: arrow 4)
Check your Region code and consumer no.
and click Submit.
you are now redirected to a new page.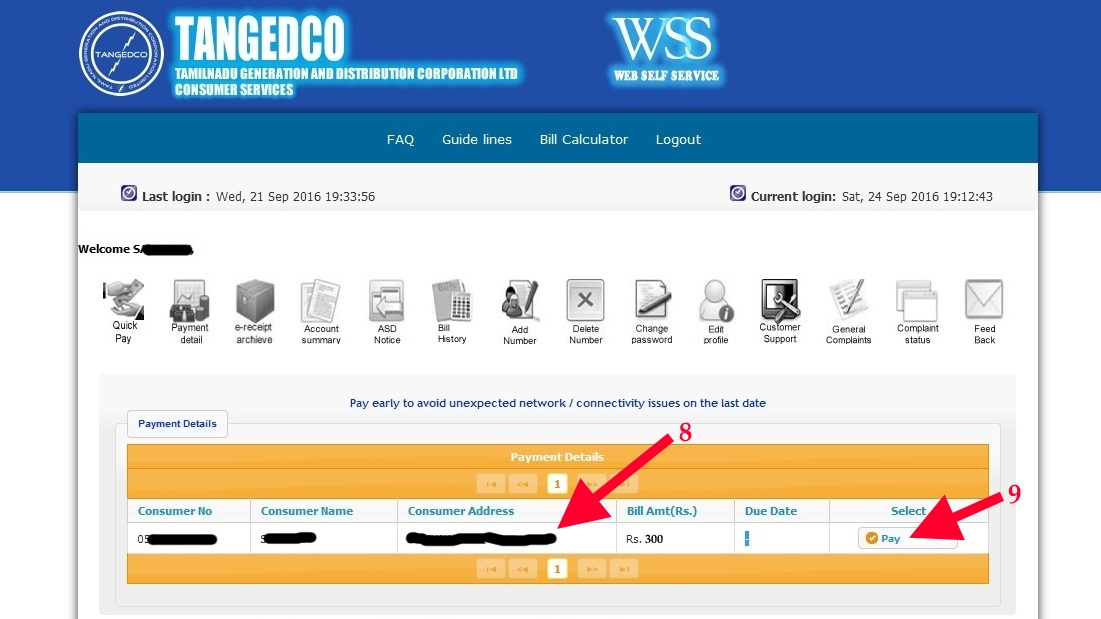 Check the bill amount and click  PAY (see: arrow 8, and 9)
then again you are redirected to the new page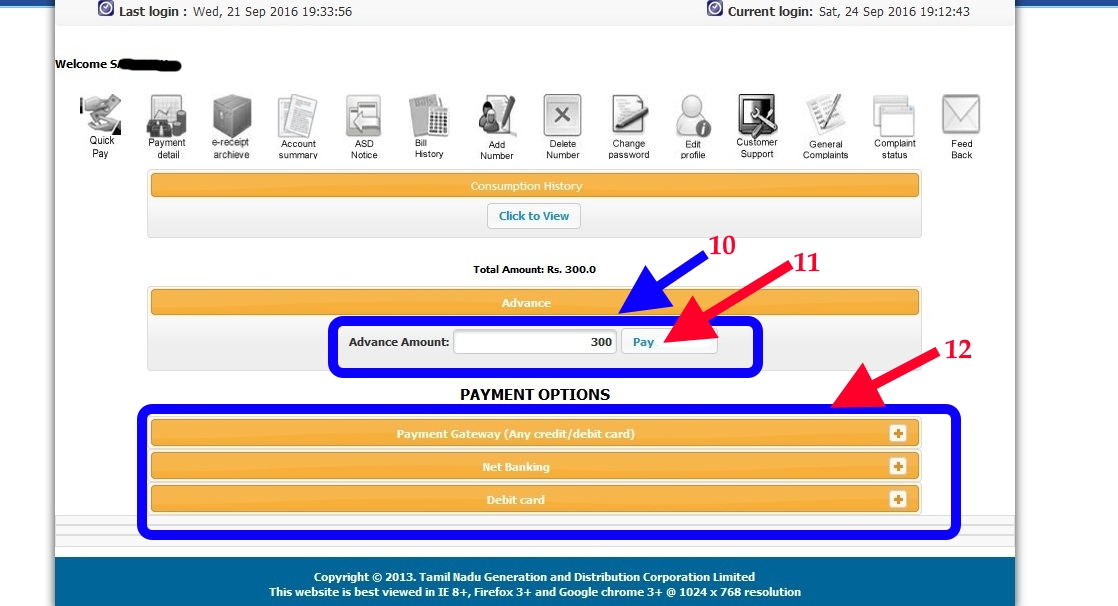 Now here you can check your payable amount and you click at PAY
After clicking on PAY then only the PAYMENT option (see: arrow 10) will be open.
After that select your mode of Payment (see: arrow 12) like Internet Banking, Credit or Debit Card.
Some banks will take service charges and many of them will not take an extra charge either than your payable payment.
After the selection of a mode of Payment, you will be redirected to your bank page for transactions.
After completion of the transaction you will get confirmation SMS to your Registered mobile.