Pay Bsnl Landline Bill Payment Online – Benefits of Pay Bsnl Bill Online
No Need to wait in a long Queue
Pay anytime in 24 hours
Can be paid within the due date
check your due amount
How to Pay Bsnl Landline And Broadband Bill Payment Online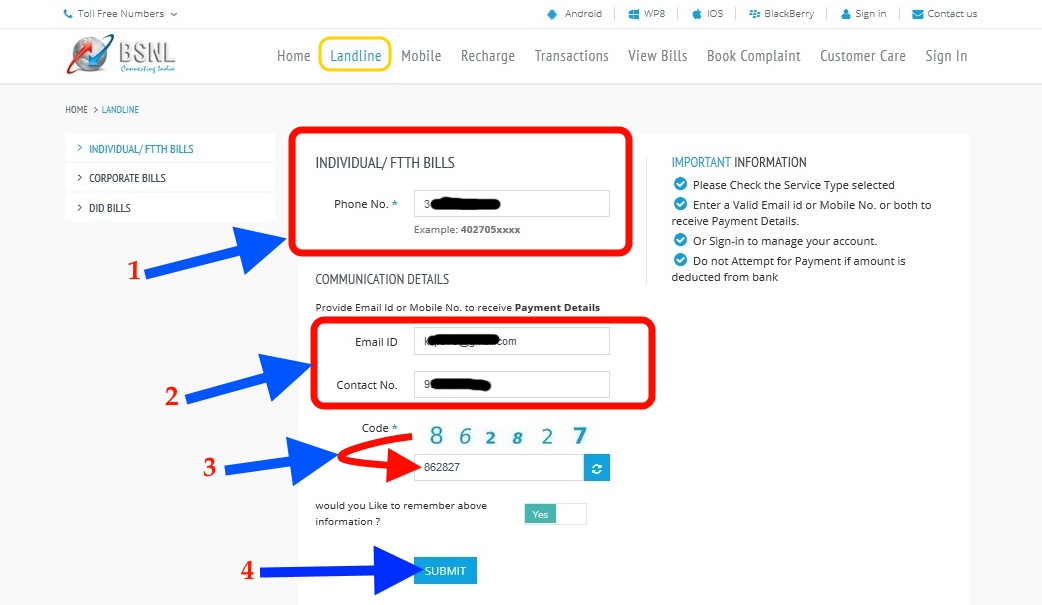 Log on to the Website for Bsnl Landline Bill Payment (http://portal2.bsnl.in/myportal/cfa.do)
Enter the Landline number with std code without zero if your number starts with 03322xxxxxx, then you have to enter the number as 3322xxxxxx. (see: arrow 1)
Enter your communication details like Email Id and Contact number (mobile number) [see: arrow 2].
Enter the Captcha code (security code) as [see in arow 3].
Then click on Submit [see: arrow 4].
Now you are redirected to a new page.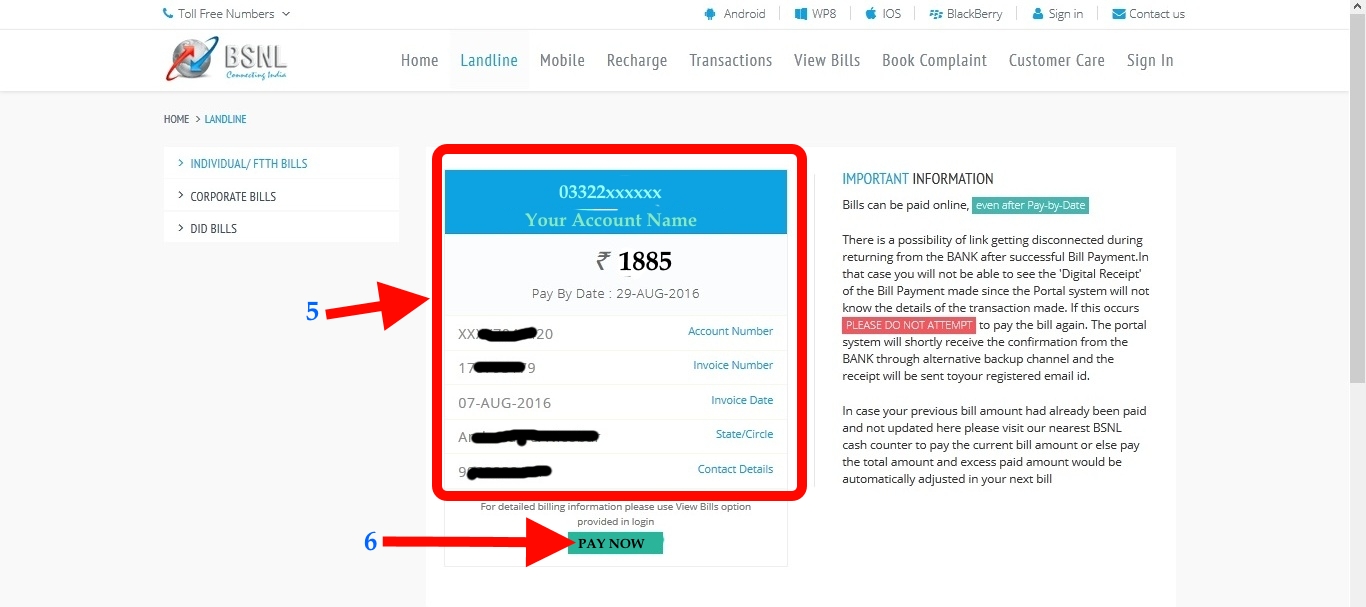 Verify your details like number and amount
Then click on PAY NOW.
Your page will be redirected to Payment Mode.

On Mode of Payment Page, we have two steps, step 1 and step 2. (see: arrows 7 & 8 )
In step 1, you have to can select the mode of payment like

Internet Banking, Credit Card, Debit Card, Cash Card.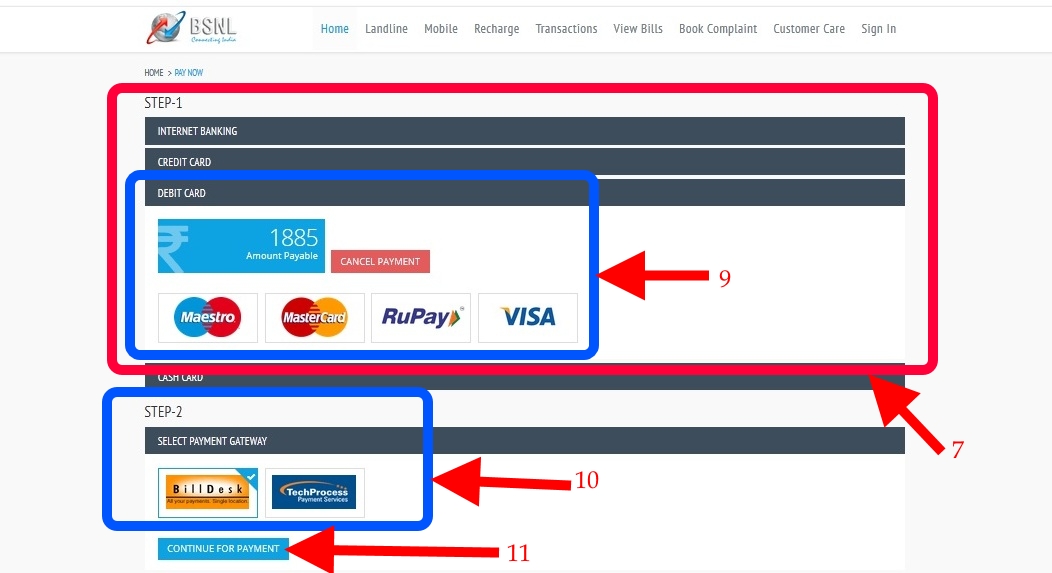 After Selection of Payment Mode (see: arrow 7)
In Step 2, Select Payment Gateway like

BillDesk or TechProcess (anyone), click on it for select. (see: arrow 10)

After selecting the Payment (arrow 10), Click CONTINUE FOR PAYMENT (see: arrow 7)
Continue the payment, similar to all other online payments you can do, wait and be patient while redirected to another page.

(if during returning from the bank to the BSNL Online Recharge Portal after payment, there is a possibility of disconnection and does not receive your receipt).

PLEASE DO NOT ATTEMPT TO RE-PAY

. Kindly wait for a while then check your respective e-Mail.

You will get your Detailed Receipt of Payment on your e-Mail ID.
You have done it easily. thank you.
bsnl landline bill payment | 2022