Want to know how to check my aadhar Card Status. Checking Aadhar Card Status is very easy in the Aadhaar Portal.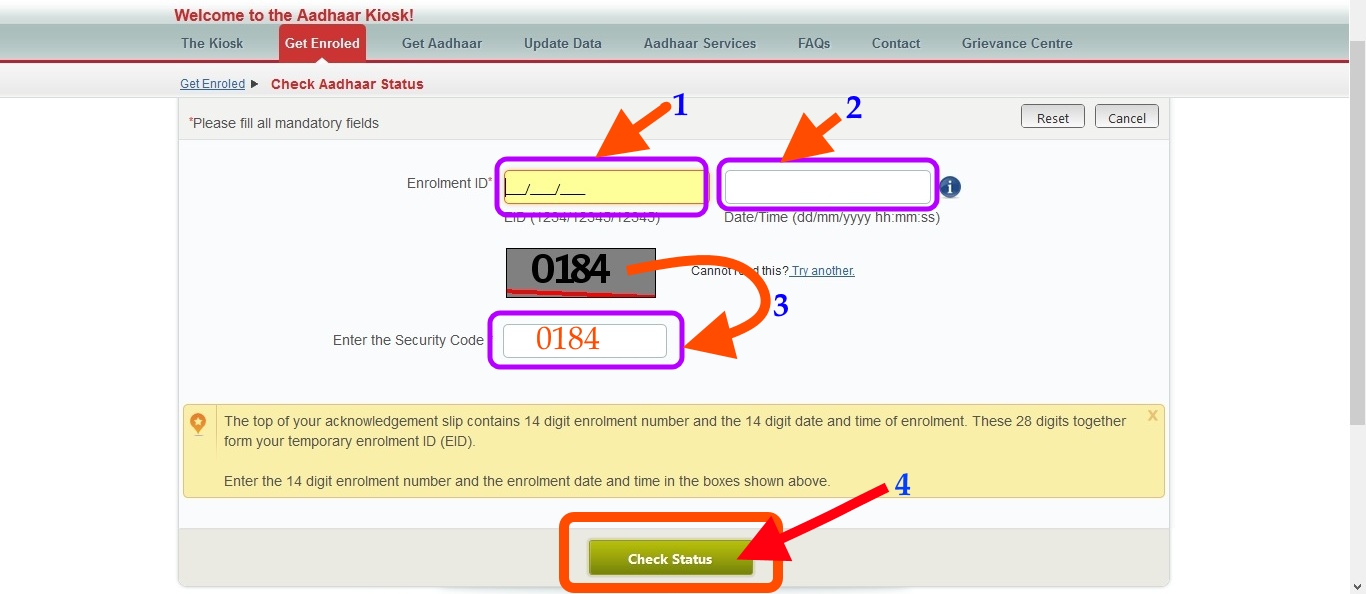 After open the website your website would be look like the above photo.
First of all, Enrollment ID at (see arrow 1)

[Enrollment No. is present in the Confirmation Receipt which you may have given during aadhar enrollment]

Next enter the Date and time at (see: arrow 2)
Then enter the Captcha Code (security code) as above code (number ) are shown. (see: arrow 3)
Then click on CHECK STATUS (see: arrow 4)
After that a new page will be load and which would look like the below photo.

You will see CONGRATULATIONS! YOUR AADHAR IS GENERATED!
If you Aadhar Card is Generated, then you will be the above information as generated (see: arrow 5)
Otherwise, your aadhar is not generated yet, wait for some more day and check again
If Generated and want to Know HOW TO DOWNLOAD MY AADHAR CARD ONLINE