How to Find My Device [Android Phone] :
Google's Android is the worlds largest using mobile Operating System. All the mobile brands like Google's Android because of the support and user-friendly.
What if I Lost My Phone / Mobile or stolen?
Is your Phone is a Google Android Mobile, then there is a very simple way to trace.
It is not only for the stolen cases, but many of us also put the phone in silent mode and forget where we have put the phone.
Okay, coming to the point: Find My Device
Now how can we find the Phone that's the Question,
Are any special skills required –>> absolutely a big No.
Requirement :
You need the other phone or Laptop / PC
with an internet connection
One more Requirement is there, the lost phone:
Must have a Google account, are u not remember you have a google account or just think are you ever download an app or game from PLAY STORE, then you have a google account, just think the Gmail account that's your Google account,
should have an internet connection Mobile Data or Wi-Fi.
Step 1 :
Just open the browser
open the website: https://www.google.co.in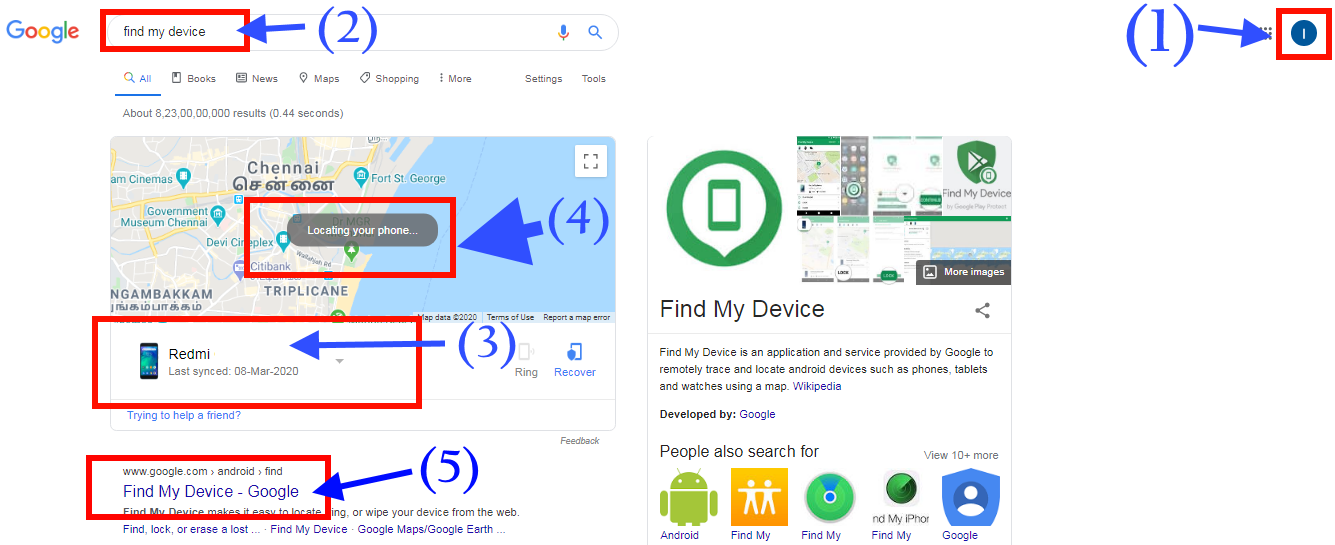 Check is your login to the Google Account (see above photo as 1)
Type and Search on google as –>>    Find My Device (see above photo as 2)
See Photo – 3 – It shows the device name, Kindly check the lost phone is this
And as on photo arrow – 4, In the map the phones are location is showing.
If you want more details, as (5) just click the find my device, you will be redirected to the new page as below: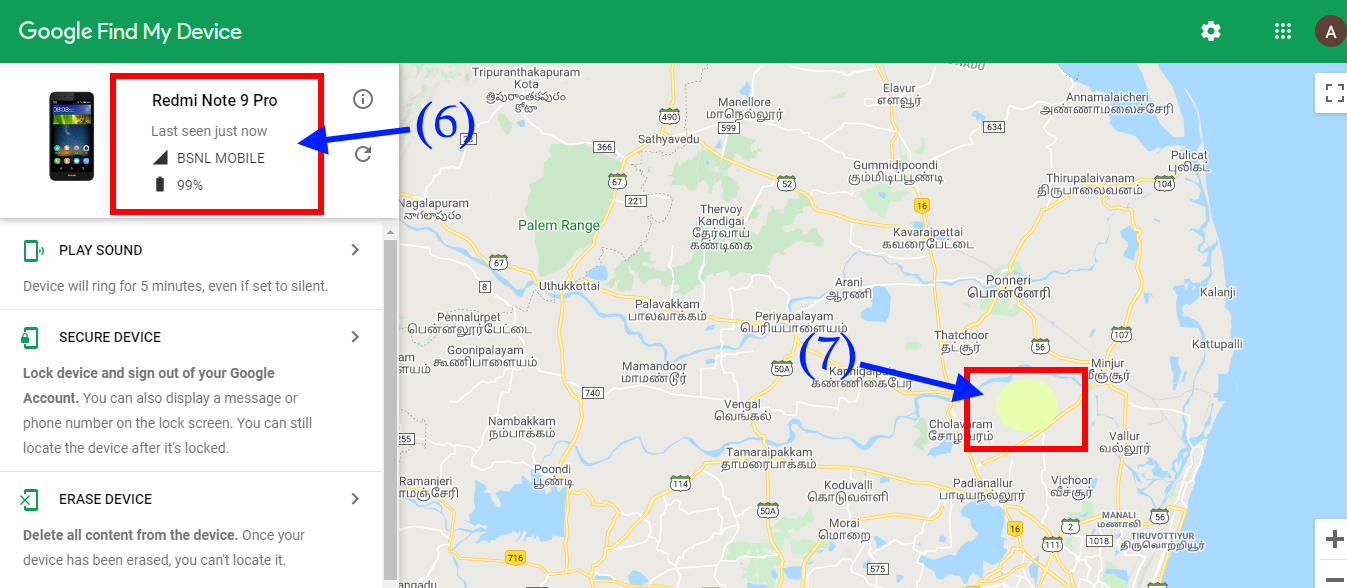 See (6) you have got the full details of your Phone.
Your phone is located as see on (7)
Below to our Photo no 6, you will have many options, Play Sound, Secure Device and Erase Device.
Any doubt you can ask in comments, we will help you as possible.